Strategic Planning, Team Building, Special Projects & Hackations – All in a beautiful setting. What do you want out of your next company retreat?
Are day-to-day business operations keeping you from launching your next project? From finishing that strategic growth plan? From making sure your team is functioning well together? It might be time to slow down and get out of the office. More importantly, it might be time to get to the mountains.
Why Tahoe?
Tahoe without a doubt is one of the most beautiful places on earth. From the snowcapped mountains to the crystal clear blue water, few places rival the scenery. With access to ski resorts, camping, hiking, fishing, biking, paddle boarding, short commutes, boating, and excellent music venues, finding inspiration is easy. Let's not forget the fresh air. Grab your team and refresh your mind and body while meeting all your productivity goals.
South Lake Tahoe Company Retreats
Let Cowork Tahoe be the creative office for your next team off-site. Our community of coworkers are thriving off their ability to work and play with Lake Tahoe as their backdrop and we think that your team will thrive too.
Whether its a few desks for a half-day work session followed by paddle boarding on the lake during your company retreat or full day use of our conference space to hammer out that project before a deadline, we can help you design a retreat that will make sure your team's valuable time is fully optimized.
Our pricing for non-facilitated retreats is simple:
$25 per person per day for access to all of Tahoe Mountain Lab's amenities.
$50 per hour plus a $50 set-up fee for use of our private conference room, with seating for up to 49.
We are also more than happy to assist with any logistics or recommendations, so please don't hesitate to ask us where our favorite restaurants are, to schedule catering from one of our excellent local restaurants, or how to score deals on a great group outing to truly enjoy all that South Lake Tahoe has to offer.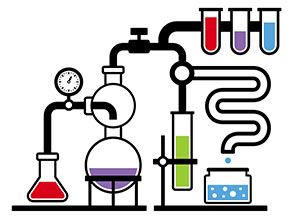 We are committed to providing you the best facilitation for your business needs and the best of what Lake Tahoe's natural playground has to offer. Whether it's paddle boarding, hiking, boating, downhill mountain biking, zip lining, skiing, snowshoeing, snowboarding, beach lounging or just taking in a breath-taking sunset while sipping on a cold beer, Tahoe Mountain Lab Retreats will provide your team with the right frame of mind to leverage the best and brightest results. All retreats can be customized to fit your specific needs.
Lab snapshots:
Cowork Tahoe coworking & conference space to stay in touch with work
A Tahoe activity each day such as paddle boarding, biking, hiking, boating, kayaking, golf, or photography workshops (Depending on Season)
Executive Coaching & Facilitation
Meal arrangements - from private chef to happy hours & dinner reservations
A Lab coordinator to manage all the details of the retreat